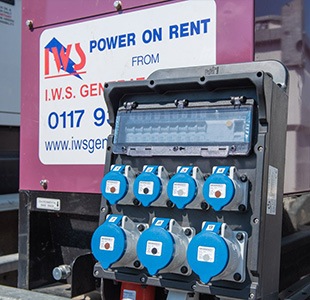 Event Generator Hire Gloucestershire
Are you looking for an independent and reliable supplier of generators for sale and hire? Power on Rent offer event generator hire throughout Gloucestershire. We make it easy for you to find the power supply you need. Get the best generator hire at the most affordable prices.
Our generator hire service began in 1985 by a group of service engineers who majored in mending generators and welding machines. The business has experienced tremendous growth, and a hire fleet was developed in 1995 from the knowledge and expertise they had. We offer a vast range of generator hire for various market demands.
Latest Model Generators
Silent Generators Available
Variable Earth Leakage Protection
Designed with Safety in mind
Fully Bunded Fuel Tanks
UKAS ISO 9001 Registered
Compact and Highly Portable
Extensive range of Distribution Cables
Power on Rent has gone the extra mile in giving the best training to its staff and invested heavily in our rental portfolio. We pride ourselves on providing excellent customer care services and remaining committed to making local events and business succeed.
Our hire fleet encompasses a wide variety of generators, distribution equipment, assemblies, cabling, cable protection systems and fuel storing equipment.
If you need aid in planning your events and activities, the technical crew is available to give a helping hand and relevant advice. How much information you give will determine how efficiently your electrical supply will maintain your requirements.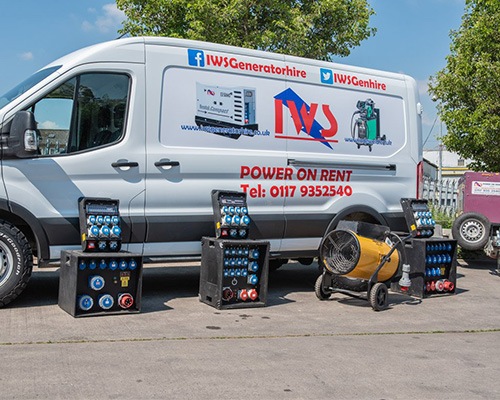 Outdoor Generator Hire
Power on Rent has a fleet of generators which can be hired throughout Gloucestershire and beyond. All of our generators are meticulously maintained and inspected prior to a hire.
They provide security, low noise, versatility in a wider range of applications and a longer running time. You can use them reliably for industrial and residential use.

The benefits of these high-quality generators are their impressive capabilities, ingenuity and practicality. In addition, they are compact, strong, modular, easy to use and offer high performance.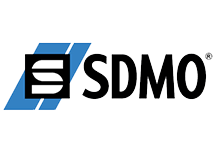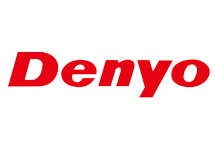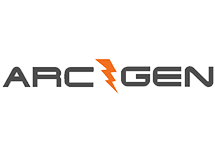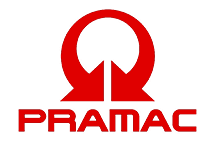 Generator Hire For Weddings, Festivals and Corporate Events
Power on Rent is a department of Independent Welding Services Ltd which began 30 years ago. We realised that clients in the engineering industry needed a solution for temporary power when emergencies arise.
As demands grew, the company went from strength to strength and today. We are proud to be one of the leading suppliers of portable generator hire across Gloucestershire and the surrounding counties.

Corporate Events
For any corporate event which needs a powerful power supply, our generators have been well designed to meet all your power needs. We offer a complete service package, including the supply of generators, electrical distribution and electrical cables.
Weddings/Marquee
When it comes to weddings and events, Power on Rent is your first choice for generator hire. You can count on us for technical advice to make your day a memorable one. The generator can power sound systems, catering equipment, heaters, lighting and more.
Festivals/Markets
Any event will need a power supply to be successful. When it comes to expertise and experience, Power on Rent is your first choice for generator hire. Regardless of the size of the power requirements, you can count on us to provide the perfect solution.
Temporary/Short Term Outage
Power outages may occur at your business premise, halting your business and services as circumstances get out of control.
Sometimes the outages could be as a result of electrical maintenance in the area, or a technical problem which needs to be addressed. Our efficient generators are available for hire at short notice to power your premises so the business can return to normal.
We also offer fuel storage solutions, cabling, distribution equipment, lighting, heating, fencing, cable ramp and much more. We deliver our services 24 hours a day all year round to cater for outages and emergencies. The service team is always available when you need us the most.
Silent Generator Hire
Power on Rent has a variety of silent generators between 6-135 kva available in our hire fleet. These generators use very little fuel, are of good quality and have top specifications.
We are proud to be Gloucestershire's leading event generator hire company, having gained a local reputation for providing reliable and efficient services. Our versatile generators are popular with markets, festivals, weddings, film productions and more.
The service team works round the clock to ensure we deliver professional services when you need us. We want to help our clients ensure their business or event is running smoothly.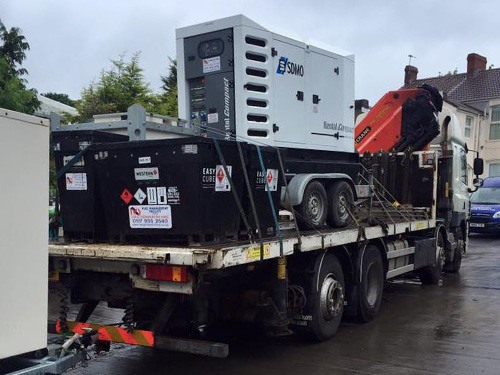 Generator Hire for Outdoor Events
Generators are perfect for outdoor events, as they are a reliable and efficient power supply. They can power a large amount of electrics, including cooking equipment, lighting, sound systems and heating equipment, depending on the size, and will last the duration of the event. If you are interested in hiring a generator for your next outdoor event, please get in contact with us today.
Event Generator Hire Prices
The cost of hiring a generator for your outdoor event will depend on the size you need, which type of generator you need, and how long you need to hire it for. The size of the generator will depend on the power output of all your equipment put together. For a free quote, with no obligations, please give us a call today.
Wedding Generator Hire
Are you looking for affordable and efficient generator hire for your big day? Then you've come to the right place. Our generators can help make your day magical, by powering up the electrics you need, whether they are indoor or outdoor. This includes your lighting, outdoor cooking equipment, music and much more!
Generators for Festivals
Generators are an ideal option for festivals, as they can power your sound system, the food stalls, lighting, heating, and other necessities. They can power electrics for a long period of time and are also perfect if you have a power outage, as they can just turn on and carry on powering. This means you won't have to worry about your guests being disappointed!
For more information about our event generator hire in Gloucestershire contact Power on Rent today. Please call 01172541059 or use our contact form to send an enquiry.

We deliver generators throughout the UK. Find out more about our generator sales on our dedicated website.